Logiciel BetOnSoft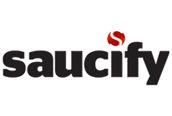 Basé au Royaume-Uni et ayant vu le jour grâce aux investissements de quatre « business angels », BetOnSoft est un fournisseur de logiciels de casino en ligne peu connu en France car représenté par un nombre minimal d'établissements tels que The Mandarin Palace et Treasure Mile. BetOnSoft offre des prestations très satisfaisantes depuis 2009, année de sa création. En partenariat avec le réseau Genesys, qui gère plusieurs casinos en ligne, BetOnSoft devrait probablement se faire connaître davantage en France et en Europe.
Qualités du logiciel
BetOnSoft permet aux opérateurs et professionnels des jeux de casino en ligne de bénéficier de plateformes sur mesure tout à fait remarquables et polyvalentes. Grâce à un logiciel fiable, mis à jour selon les meilleures technologies du moment, le développeur a su renforcer son image de marque et gagner une clientèle toujours plus grande et intéressée. Avec des coûts d'investissement minimes, BetOnSoft offre ses services dans plusieurs langues étrangères, ses bureaux étant délocalisés un peu partout à travers le globe. BetOnSoft est un partenaire du réseau de joint-ventures Genesys, et travaille de concert avec divers prestataires, ce qui permet non seulement aux consommateurs de découvrir sa fabuleuse suite de jeux mais aussi de procéder à des paiements en ligne en toute sécurité.
Suite de jeux
L'équipe de BetOnSoft a mis au point une suite de jeux ludique qui saura plaire aux goûts et attentes de tous les parieurs. Des divertissements tels que les machines à sous, le Vidéo Poker, le Blackjack, le Baccarat, la Roulette ou encore le Craps peuvent être trouvés dans les casinos en ligne que BetOnSoft couvre actuellement sous son aile -principalement The Mandarin Palace et Treasure Mile. Genesys Technology NV permet d'ailleurs à BetOnSoft de proposer un programme raffiné où les graphismes des jeux et bandes sonores sont d'une très bonne qualité.
Richesse des bonus
BetOnSoft offre des prestations commerciales durables et compte parmi ses membres de véritables pionniers de l'industrie iGaming. En ce sens, le terme « promotion » n'est pas anodin dans la politique de BetOnSoft. En effet, l'ensemble des casinos en ligne qui portent son logo proposent des bonus assez généreux dans le genre. The Mandarin Palace et Treasure Mile permettent aux nouveaux adhérents de remporter un bonus total non-négligeable de tout de même 200€. Cependant, la valeur de ces bonus est bien moindre en comparaison à ce que peuvent faire les rivaux de BetOnSoft -notamment Rival et Betsoft- qui n'hésitent pas distribuer des promotions alléchantes à leurs clients pour les garder le plus longtemps possible. S'il s'agit d'un service très honnête et satisfaisant, BetOnSoft ne fait pas du tout l'unanimité d'un point de vue marketing et en matière de fidélisation du client.
BetOnSoft offre des jeux d'exception
Découvrez les qualités d'autres grands fournisseurs de logiciels de jeux pour les casinos en ligne: